Why Pediatric Dentist In Vijayawada?
Our Pediatric dentist in vijaywada in our dental hospital in vijayawada are specially trained to handle particular problems for children. Our pediatric dentists are well trained in child psychology, behaviour, modification and Pharmacology. Choosing a child-focused treatment to trust with the health and beauty of your child's smile is an important decision.
Pediatric Patient not only have a different Dentition than adults but he/she may have specific dental and behavioural needs that are unique to the child. These needs may include Orthodontics, Dental Sealants, Fluoride applications or home treatments, or simply education in oral hygiene. In addition, to treat existing dental problems, our dental hospital in Vijayawada focuses on PREVENTION through patient and parent education.
We like to feel that you and your child do not come to our dental hospital to have their "Cavities Fixed" but rather to prevent them. Our mission is to Provide all of the advanced dental practices for our patients to enjoy a CAVITY – FREE Future.
Child Psychology and Management is the basic hurdle for dentist to treat a child. Pleasant ambience and Kids friendly pediatric dentist in vijayawada and dental assistants make your
child feel comfortable and gets the treatment done in a smoother manner at our dental hospital in Vijayawada. We SKY KIDS Dental team will proudly say that we are like mother's lap to the child while treating them.
The main objective of our dental hospital is to provide the highest quality pediatric dental care in a child-friendly environment. Our strive to make every appointment at our dental hospital a positive experience is what makes us unique.
Nowadays, tooth decay affects children more than any other chronic infectious diseases, so we believe that Prevention is better than cure. Every child who comes in our dental hospital for a routine cleaning and leaves without cavities, will automatically be a member of Sky Dental Cavity club.  
Cavity free kids are happy kids ever. Sky dental Hospital can do everything it can do in encouraging kids. We provide dental education, and pit and fissure Sealants which helps to prevent future dental problems. Branch of dentistry that deals with:
Our pediatric dentist in vijayawada at sky dental is focused on oral hygiene of every patient because we know how important it is to establish good dental care at any early age. We clean the mouth to help prevent bacteria growth, which directly contributes to cavities, gingivitis, gum disease, and other dental disorders. Along with regular brushing and flossing, we utilize fluoride treatments and dental sealants at our dental hospital to prevent cavities. We keep parents informed throughout the entire process!
Fluoride is a natural mineral found in many of the foods we eat, and in many city's tap water. What makes fluoride good for teeth, especially for children, is the mineral helps prevent cavities by making the enamel (the tooth's surface) more resistant to acid. Plaque bacteria and sugars in the mouth attack the tooth's surface and can begin decaying the tooth and cause cavities. Our dental hospital provides professional fluoride treatments in the form of highly concentrated rinse, foam and gel.
Extractions of baby teeth and sometimes permanent teeth may be indicated to help improve the growth of your child's jaws and to encourage teeth to grow into a better more functional position. Other extractions include taking out a tooth that is not repairable due to excessive decay. We, at our dental hospital suggest removing an impacted tooth can often prevent infection, damage to adjacent teeth and bone, and pain free. While having an extraction, today's modern equipment and treatments are recommended by dentists at dental hospital for your benefit and comfort.
X-rays are a vital part to an overall dental program, as they allow dentists to see below the surface of the tooth and gums. For children, x-rays help monitor tooth development, tooth growth as well as check for decay. Our Dental Hospital is proud to provide this technology to our patients. Rather than using darkroom and film, which are harmful to the environment, our x-rays are sent electronically and stored digitally on a computer. Another huge benefit to digital x-rays is patients are exposed to 90% less radiation than from traditional methods.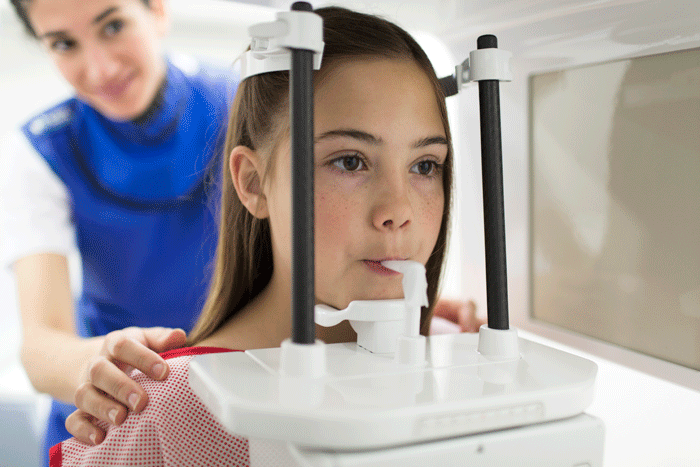 As technology have evolved, many dentists in dental hospitals are now implementing metal free fillings in their treatment. New advances in fillings now allow us to provide metal free fillings and replace them with tooth coloured and composite fillings. This results in more natural looking smiles and are much less noticeable. Sky dental hospital is also committed in using mercury-free fillings in order to provide our patients with alternatives. We are happy to provide alternatives to the traditional metal filling including mercury free fillings.
Dental Sealant is a thin and plastic coating which is painted on the chewing surfaces of teeth. Sealants in dental hospital are used for a dental treatment that helps prevent tooth decay, by acting as a barrier from plaque and acids on the tooth's surface. This can help aid in the prevention of cavities in early childhood on newly erupted teeth. These are the best way to prevent kids from getting cavities. Having sealants can protect your teeth from decay for a decade. But the thing is they need to be checked for chipping at dental hospitals.
EMERGENCY DENTAL SERVICES
If your child is experiencing a dental emergency, Pediatric Dentistry provides a full-range of emergency services. We realize through children's natural curiosity that accidents happen, and we want to be there to help! our pediatric dentist in vijayawada is committed in providing your child with the treatment they need and deserve. Good oral health is important to avoid various health related issues. Sky dental care is the name you can trust as we are one of the best dental hospitals in Vijayawada in providing basic to emergency dental services.
NITROUS OXIDE & GENERAL ANESTHESIA
We, at our dental hospital offer general anesthesia at multiple facilities depending on your child's needs. Nitrous oxide is used to reduce the pain and anxiety associated with procedures. It is also used in the removal of tooth wisdom process. Nitrous oxide is very safe inhalational anesthetic gas that help children relax. The primary goal of our dental hospital is always to provide the safest and pain free treatment.
Our pediatric dentist in Vijayawada Emergency SERVICES
If your child is experiencing a dental emergency, Pediatric Dentistry provides a full-range of same-day emergency services. We realize through children's natural curiosity that accidents happen, and we want to be there to help! We are committed to providing your child with the treatment they need and deserve. If you are in need of emergency dental care, please contact our office immediately at 406-449-0189 for care and after hour instructions.
"Our goal at SKY KIDS Dental is to make dental care a fun experience for children and to make them learn the importance of good dental health habits."